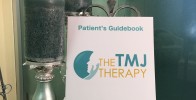 The TMJ / TMD specialist

Dr. Bensen trains other doctors on the latest treatments, rehabilitation & technologies...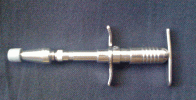 Safe & effective Joint / bone adjustment

No twisting, cracking, or popping, this tool used in Chiropractic joint/bone manipulation is a safe, effective and natural approach to managing pain and other health related issues. We invite you for a complimentary, no obligation consultation today.


Tmj/ TMD issues are very complex!
This is the most comprehensive and non-invasive approach out there that WORKS in a very short period of time!

Developed to empower you in your health and well being!


Privacy Notice
Coming soon
Usual appointment HOURS
| | |
| --- | --- |
| Mon | 12:00pm-7:30pm |
| Tue | 7:00am-1/2-7:00pm |
| Wed | 12:00pm-7:30pm |
| Thu | 7:00am-1/2-7:00pm |
| Fri | 7:00am-1pm |
| Sat | 11:00am-1:00 |
| Sun | 11:00am-1:00pm |
If this am emergency to call 911 or go to local ER. As your Community Chiropractor I can be available early mornings, late evenings and weekends, just ask!!