Seminar Highlights and Goals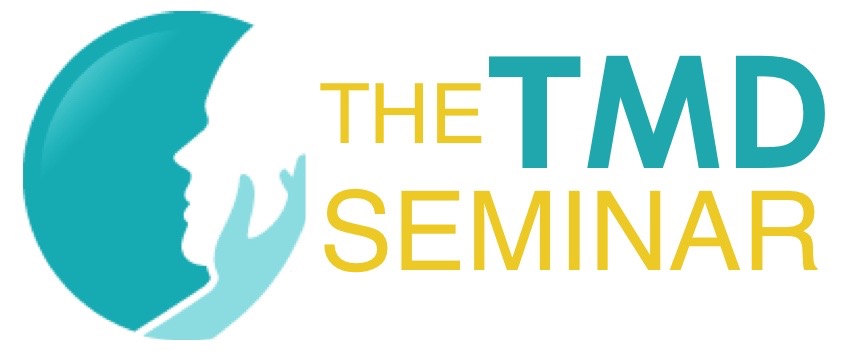 The doctor will understand:

-The TMJ System of anatomy, physiology, kinesiology, and pathomechanics
-Understand the 6 major components of TMD: Oral habits, posture, nutritional considerations, behavior modifiction, stress, bruxism

-Symptom presentations, case studies
-Examination and developing a working diagnosis, with treatment plan/options
-Differential diagnosis
-Dialoge with other TMD professionals to build collaborative communication
-Education patient on stabilization and maintenance care
-DCs only: Adjustments, with appropriate exercises/stretches/rehab
The course takes the latest research in
effects of bite occlusion and TMJ and joint alignment,
neuro-musculo-repatterning, behavior modification, habit changing strategies, as well as nutritional considerations in inflammation control, and hypoglycemia, stress management techniques, and ergonomics.
The course also provides intake, exam, and review of finding formats.
(DCs only:

be proficient in adjusting the TMJ, cranium, spine, and sacral bones

)


Fun Objective: Hands on deep tissue work on masticatory muscles, rhomboids, pecs, cervicals (wear appropriate clothing for skin to skin contact), Meditation experience, Great food and fellowship! Collaboration and Co-operation!

Educational Objectives: After this 12 hour course, the doctor will be re-familiarized with head/jaw and neck anatomy and physiology, be able to diagnose, design and implement a specific TMD treatment and management plan, (DC/PT: learn to be proficient in neuromuscular re-eduction techniques for applicable anatomy). Intake, exam, and review of findings formats, as well as billing codes will be reviewed, marketing presentations to other TMD professionals will also be presented.


Additional Book for purchase $49: "The TMJ Therapy: Patient's Guidebook"

DCs cost:

$999
(2-day/12hr CEU)
DDs/PTs cost:

$499

(1-day)

$999

(2-day)
Student :

$199